The UK National Quantum Technologies Programme (NQTP) is a £1 billion dynamic collaboration between industry, academia and government. It represents and guides the fission of a leading-edge science into transformative new products and services.
The NQTP supports ideas, innovation and investment to secure UK advantage and opportunities in the globally competitive new quantum era. The NQTP acts as a cornerstone for the underpinning scientific research, skills training and international collaboration vital to building a resilient UK quantum-enabled economy.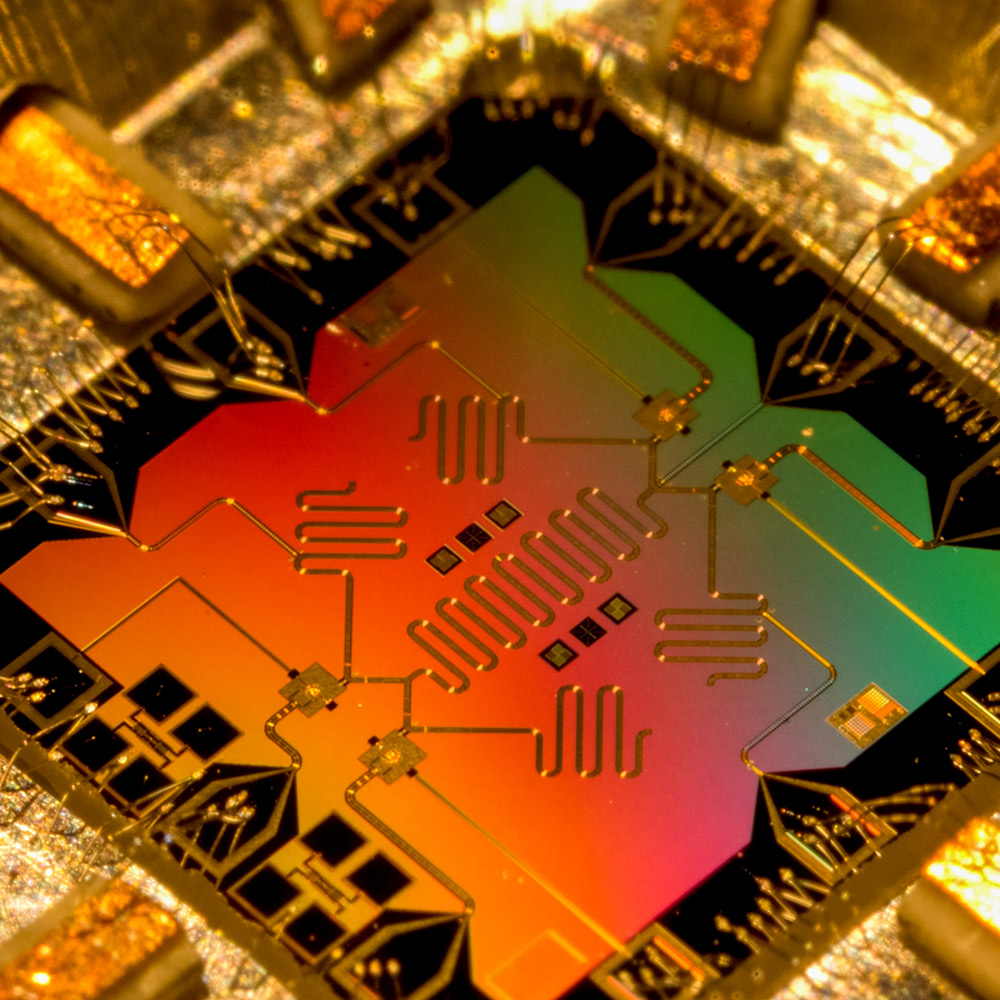 Our vision
An evolved vision to create a "quantum enabled economy", in which quantum technologies:
are an integral part of the UK's digital backbone and advanced manufacturing base
unlock innovation across sectors to drive growth and help build a thriving and resilient economy and society
contribute significant value to the UK's prosperity and security.
To achieve this, we aim to make the UK:
a global centre of excellence in quantum science and technology development
the 'go-to' place for quantum companies or for global companies to locate their quantum activities
a preferred location for investors and global talent.
Our achievements so far
470+
PhD candidates supported
120+
Hub industrial partners
14
Fellowships funded, with more due in 2022
49
Start-ups generated
£147m awarded to the Industrial Strategy Challenge Fund
£93m invested in the National Quantum Computing Centre
£214m invested in Quantum Technology Hubs
£40m of Quantum Technology for Fundamental Physics projects funded
Our programme
The NQTP invests widely to turn new era quantum technologies into commercial realities for national advantage. It is also backing and building the scientific research and engineering supply chains.
Our programme will:
secure the UK's leading position in quantum technologies
stimulate market growth, unleashing innovation and a thriving ecosystem
maintain and build the UK's excellence in research and technology
build a resilient network of national assets and mutually beneficial international relationships
grow, attract and retain talent.
Read more about our programme.