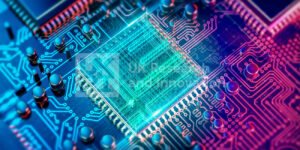 20 March 2023
The UK Government has published the National Quantum Strategy, which sets out a ten-year vision and plan for quantum in the UK, committing to spend £2.5 billion to research, innovation, skills and other activities in that period, as well as committing an additional £80 million over the next two years towards key activities.
This long-term commitment builds on the successful foundation laid by the National Quantum Technologies Programme and the UK sector.
The ten-year vision is for the UK to be a world leading quantum-enabled economy, building on scientific excellence and creating a thriving quantum sector to ensure that quantum technologies are an integral part of the UK's digital infrastructure and advanced manufacturing base, driving growth and helping to build a strong and resilient economy and society.
To realise this vision, four main goals have been set:
Ensure the UK is home to world-leading quantum science and engineering, growing UK knowledge and skills
Support business, making the UK the go-to place for quantum businesses and an integral part of the global supply chain, as well as a preferred location for investors and global talent
Drive the use of quantum technologies in the UK to deliver benefits for the economy, for society and for our national security
Create a national and international regulatory framework that supports innovation and the ethical use of quantum technologies, and protects UK capabilities and national security.
The strategy sets out the main priority activities Government will undertake to deliver these objectives, including:
Committing to invest £2.5 billion of government funding in a new quantum R&D programme over the ten years from 2024.
Increasing our investment in quantum technologies from this year, with new funding available for missions programmes, skills, a quantum networking accelerator amongst other activities.
Committing to launch new research hubs and wider activities representing £100m.
Launch new skills initiatives, including doctoral training and fellowships.
Commission an independent review of the quantum sector's infrastructure requirements.
Showcase UK quantum companies at home and overseas, and support global quantum companies to come to the UK
Accelerate government procurement of quantum technologies
Expand our partnerships with global allies
This is the start of an exciting new chapter. To deliver this vision and plan there will have to be closer than ever collaboration across Government, academia, industry and with international partners. DSIT's new Office for Quantum (OfQenquiries@beis.gov.uk) will be responsible for coordinating much of the activity, working hand in hand with the programme partners partners.
The Government will be hosting a series of strategy engagement activities over the coming weeks and months to further shape delivery and the future programme.