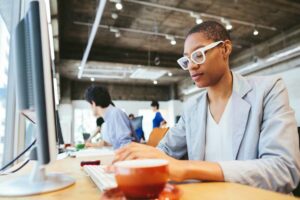 15 July 2021
A webinar will be held on 19 August 2021 to provide information and answer questions about the recently launched Quantum Technology Career Development Fellowship call. Details of the call pre-announcement can be found on the UKRI website. Full details of the call will be published on 4 August on the UKRI funding finder.  There will be a presentation given by Sarah Stacey (Portfolio Manager and Call Lead), outlining the background to the call, its aims and objectives, and assessment process followed by a Q&A session about the call.
Please register for the call via this online form. You can also use the link to pre-register any questions you may have.
If you have personal questions please contact the team directly at quantumtechnologies@epsrc.ukri.org.